Reiki Sarah Najjar
Reiki is a highly effective holistic healing system that promotes your optimum health and wellbeing by restoring you to balance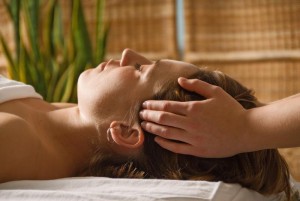 -physically, mentally, emotionally and spiritually. Reiki can increase your energy levels and decrease your pain andtension.Reiki is effective in treating physical conditions that aren't suitable to be treated with other manual therapies and can easily be incorporated into a Massage treatment.
Reiki can also help you to manage stress, anxiety and depression.
Reiki helps restore you to a state of balance by unlocking your body's natural healing abilities.
During a Reiki treatment you are fully clothed whilst Sarah gently treats different positions on or your body.
Reiki generally makes you feel more relaxed and better able to cope with life's challenges.
It's a truly beautiful method for connecting deeply to yourself and allowing holistic healing to begin.
The best way to understand Reiki is to experience it yourself.