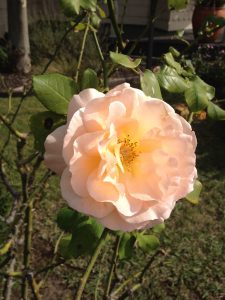 Hartington's Practitioners are a skilled, experienced and friendly bunch engaged in work they love. Each contributes a personal touch thereby helping create the Centre's charm.
Hartington Practitioners hold specific qualifications in their field of expertise.
Meet our Practitioners:
Julie Twohig has worked with couples and individuals for over 20 years. She holds a Master in Counselling & Human Services, along with Specialist Training in Couple's Counselling. Julie founded the Hartington Centre in 1998, and is also an Educator in Tertiary programs.
Tony Jackson is a Gestalt Psychotherapist, working with individuals and couples. His work focuses on the here and now of experience and on the development of awareness.
Sarah Brooke is a Mental Health Social Worker, providing counselling for adolescents and adults.
Liz Brnjak is a counselling social worker with experience working with children, youth and adults.
Emma Dabb is a Life Coach also offering Counselling and Psychotherapy helping her clients to achieve the success and outcomes they desire.
Catherine Dwyer is a Clinical Psychologist utilising Cognitive Behavioural Therapy (CBT) & Motivational Interviewing with particular interest in Neuroplasticity.
Liz Hamilton is Kinesiologist with more than 15 years experience. She uses muscle memory to activate the body's innate healing intelligence.
Elizabeth Hawksley is aqualified Matrix re-imprinter and Emotional Freedom Technique (EFT) specialist whose main interests are trauma, stress, anxiety and behavioural disorders.
Kerry Laidlaw is a Counsellor & Gestalt Psychotherapist with extensive experience working in the community services sector and the area of mental health counselling, both as a private practitioner and community health counsellor.
Sue Mackey has been in private practice as a counsellor and psychotherapist since 2003. She has a background in social work, and is a Mental Health accredited member of the AASW.
Angela McGrath is a Counselling Psychologist with over 20 years experience. She enjoys working with individuals, couples, adolescents, and children (5-12 years).
John Mullane is a AASW Accredited Mental Health Social Worker and Family Therapist working in community services sector and in private practice as a counsellor since 2006.
Sarah Najjar offers Reiki, Remedial/ Pre and Post Natal and Relaxation Massage and Shiatsu.
Allison Ross is a Holistic Counsellor and Psychotherapist working with individuals to feel more self empowered in their lives and relationships.
Melanie Sutherland is a Clinical Psychologist with 22 years experience working in Public Mental Health and 7 years in Private Practice. She is skilled in working with a range of mental health and personal development issues.
Joan Shotade is a Counselling Psychologist who works with children from the age of 10, youth and adults, with a special interest in managing anxiety and depression symptoms.
Nadine Teffaha is a homeopath and a medical herbalist who works with adults, children and adolescents.
Dr. Victoria Teoh is a Clinical Psychologist providing professional psychology services for a range of mental health concerns. She has extensive experience consulting privately, working as a Senior Clinician within the public health sector, and additionally specialises in Health Psychology issues.
Dr. Christina Tziros is an Osteopath who also works with dry needling and cupping techniques.
Janelle Wilson is a Counsellor, Psychotherapist and Social Worker with twenty years experience working with individuals, couples and families.