BSc (Hons), DPsych (Health), MAPS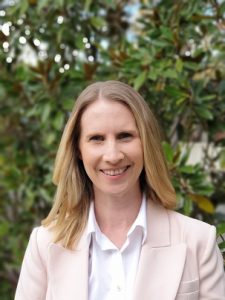 Providing professional psychology services for a range of mental health concerns, including Clinical and Health Psychology issues
Qualifications and Experience
Doctorate of Psychology (The University of Melbourne)
Member of the Australian Psychological Society (MAPS)
Member of the APS College of Clinical Psychologists
Registered AHPRA Supervisor
Victoria is a registered Clinical Psychologist with a Doctorate in Psychology from The University of Melbourne. In addition to consulting privately, she practices as a Senior Psychologist within the public health sector and has previously worked at university and research institutes. Victoria holds specialist endorsement as a Clinical Psychologist and a Health Psychologist from the Psychology Board of Australia. She is a full member of the Australian Psychological Society and the APS College of Clinical Psychologists.
Why see a psychologist?
Psychological therapy assists people experiencing difficulties with their mood, thinking, relationships, health, and other life challenges. It is a caring, professional, and non-judgemental process where individuals can discuss and explore issues that concern them, and learn better coping strategies to empower and help individuals live a more meaningful and fulfilling life.
Areas of Work
Victoria assists people in a broad range of Clinical Psychology issues, including:
Mood disorders, including depression and perinatal mood disturbance

Anxiety disorders, including panic attacks, generalised anxiety, and phobias

Grief and Loss

Stress, coping and adjustment issues

Sleep disorders

Self-esteem and confidence

Communication and assertiveness

Anger management

Relationship problems

Pregnancy support counselling
In addition to Clinical Psychology, Victoria has a special interest in the area of Clinical Health Psychology, which focuses on the connection between physical and psychological health. Clinical Health Psychology is a specialist field that aims to promote health and prevent illness. It can assist people with management of chronic health conditions, chronic pain, and adjustment to medical diagnoses and physical illness.
Therapeutic approach
Victoria delivers a professional, supportive, and compassionate style of therapy that assists clients in achieving personal growth and greater emotional well-being. She draws on a number of therapeutic frameworks to deliver tailored therapy that best suits the individual's needs. Her primary treatment modalities include Cognitive Behavioural Therapy (CBT), Acceptance and Commitment Therapy (ACT), and Mindfulness-based Cognitive Therapy (MBCT).
Fees and Referrals
Referrals are accepted from self-referring individuals and from other health professionals such as GP's, Psychiatrists, Social Workers, and other Psychologists.
A standard 50 minute session is $205. Medicare rebates are available for clients referred with a Mental Health Care Plan. The Clinical Psychology rebate is currently $128.40. Fees are payable in full at the end of each session and can be paid via EFTPOS or credit card with a receipt issued allowing you to collect your rebate from Medicare.
All enquiries are welcome.
Appointments
To make an appointment or for further information please contact Victoria directly on 0448 311 079
Email: drvictoriateoh@gmail.com
Or contact The Hartington Centre on (03) 9482 1888
Victoria's website is https://www.mcfpw.com.au/
Reception hours at Hartington are 10.00am to 3.00pm, Monday to Saturday.  Calls will be forwarded to you via our answering service outside of these hours.