Julie established the Hartington Centre in 1998 with the vision of creating a dynamic counselling and multi-disciplinary health-services team and centre. Her earlier work in the body-focused therapies fostered a strong appreciation of the interconnectedness between the mind, body and emotions.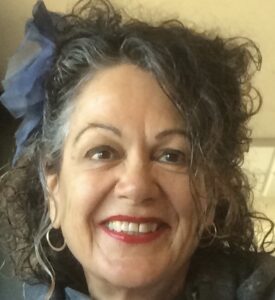 Approach to Counselling
Drawing on 2.5 decades working with clients Julie engages a respectful, interactive and collaborative approach, bringing to each session warmth, insight and compassion, along with the necessary degree of challenge. Julie is also informed by Jungian psychology, mythology, psychodynamic counselling, Buddhism and metaphysics.
Areas of work
Individual Psychotherapy: 
Sometimes we feel confusion between the rational head and the emotional realm of feelings. This area is of particular interest to Julie who enjoys assisting clients work towards naming and owning banished and sometimes frightening feelings, or those of which we are ashamed.
Often the feelings we judge as faulty, and the enormous energy required to resist them, can be likened to constantly running programs in the background of our devices. The battery will quickly drain. By topping up our emotional intelligence bank in the safe context of counselling, together we can identify and hold discarded feelings to the light while integrating them into consciousness. Feelings are like children. They just want us to know them. They want us to name and validate them. They want us to let them in. They need us to know how to look after them.
Working collaboratively we challenge unhelpful patterns and belief systems that sometimes get in the way of maximum well-being, quality relationships and creativity. An increase in awareness while being supported to move away from stuck-ness brings huge improvements in overall well-being.
Couple's Counselling:
This specialist area of counselling is of particular interest to Julie. In the nineties during her academic studies she was required to secure a one-year field placement within a counselling organisation. She was accepted as an intern in an established counselling practice and was quick to discover she has a natural affinity for working with the various perspectives in the room.

Over many years Julie has developed techniques and strategies designed to enhance our current level of communication. Effective communication is the foundation of successful relationships. However, sadly our school curriculum offers next-to-zero in this key area of life and we can be left floundering. We may excel at Maths, IT, History etc, but in relationship we often find ourselves upstream without a paddle.
Relationship counselling helps navigate a way out of the rapids and into smoother waters wherein we can truly see and hear each other. Were we learn to truly dialogue. To disarm and manage our defenses, while learning how to be best seen and heard, to actively listen. In Julie's mind, increased awareness, empathy and compassion are the ultimate goals of couple's counselling, along with a revitalising of intimacy on all levels.
To understand couple's counselling it might help to liken the process  to those times when we turn to our accountant to help prepare our tax, or to a mechanic to service and maintain our car. None of us are experts in every field.
Whilst Julie's bias is assisting clients to reinvest and revitalise their relationships, particularly in the case where there are children, sometimes separation will be inevitable, especially if the need for help has been neglected and resentments etc are irreconcilable. It's may be best to consider relationship counselling as a process of Exploration, Reconciliation, and sometimes, Separation.
Julie also works in the following areas:
General Counselling

Grief & Loss

Life Transitions. Identity. Meaning & Purpose

Diversity

Depression and Anxiety

Trauma
Qualifications
Master of Counselling and Human Services (Latrobe University)

Specialist in Relationship Therapy

Educator

More than twenty-years counselling experience, both individuals and couples
Length of Session 
55 mins.
Online Sessions
Julie also offers sessions via Zoom (a platform similar to Skype).

Fees 
Individuals $120 / Couples $140
Please note that Julie is not registered with Medicare's Mental Health Plan (MHP). The MHP requires a GP's referral attesting that the patient has a mental health condition and thus allows 6 rebated sessions per year. Julie does not offer rebates. If you are shopping for 'price' it may be worth comparing your out-of-pocket expense to see someone registered with the MHP as often their initial fee is quite high and post rebate there might be very little difference in price.
Contact
Email: julie@hartington.com.au
Phone: Mob: 0402 003 515 or Hartington Reception (03) 9482 1888
Reception Hours are 10am-3pm Mon-Sat. Either side of these hours our answering service will ensure you are always greeted by a 'real person' and that your message will be relayed to me promptly. I will then return your call or email as soon as I can. I look forward to speaking with you. Julie