Please note, due to the easing of restrictions of Covid-19, many of Hartington Centre's team of psychotherapists, psychologists and counsellors are currently seeing clients face to face while others are still conducting sessions online via Zoom or other apps.
Located at 24 Hartington Street in Northcote, to arrange an appointment please call our Call Centre on (03) 9482 1888 and they will  immediately ferry a message to the practitioner/therapist of your choice.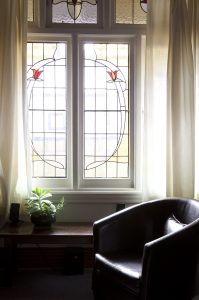 In this times of great uncertainty and change, our psychotherapists are here to assist you work through the challenges life is currently presenting. The confidential nature of counselling provides a safe place that can help you manage anxiety, fear, and a sense of loss or uncertainty. The therapeutic experience is deeply supportive.
In the background to all that we are currently facing, we are also contending with our preexisting concerns: relationship and parenting issues; mental health issues such depression might be particularly acute right now; isolation – all of which are just a few of the reasons people come to counselling. Do spend some time scrolling through our various counsellor's profiles. Feel free to ring and chat with them directly, or ask our Call Centre to text them to call you.
"Whatever it is that you are going though, or wishing for, I promise you something: your life will become easier if you allow yourself the help of others from time to time." Shopping For a Shrink, by Todd Zemek
HARTINGTON COUNSELLORS WORK CAN INCLUDE THE FOLLOWING:

Self esteem, value & worth, relationships, meaning & purpose, depression, anxiety, identity, loneliness, well-being, addiction, disability, isolation, loss & grief, multicultural issues, sexual abuse, spiritual development, gender and sexual identity.
TYPES OF THERAPIES:

Relationship Counselling (Julie Twohig, Janelle Wilson)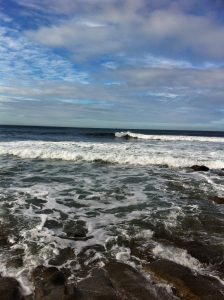 Relationship Counsellors have specific training in the field of couple's therapy and experience working with relationships at all stages including exploration, reconciliation or separation. For more information please feel free to call and speak directly with one of our relationship counsellors (see individual names above) or with the Counselling Intake Manager, Julie Twohig.
Counselling & Psychotherapy
Julie Twohig, Emma Dabb, *Sue Mackey, *John Mullane,  Daniela Jakolis-Counsellor, Geetha Kishor
This style of counselling has a collaborative rather than diagnostic approach to working with clients, and aims to facilitate clients' ability to access their own best outcomes.    
Psychology * Maria Pavlou, *Joan Shotade
Psychology tends to be shorter-term, solution-focused work. The aim being to provide skills and strategies for the relief or cessation of symptoms. Psychologists generally employ a Cognitive Behavioural Therapy (CBT) approach, which is to say that they challenge and modify the ways our thoughts affect our emotional well-being. Alternatively, Psychologists use therapies such as Inter Personal Therapy (IPT) which are designed to examine the effects of interpersonal issues on mood and functioning.
Clinical Psychology *Catherine Dwyer, *Melanie Sutherland, *Dr. Victoria Teoh,  Shelley Bird
Clinical Psychologists have a minimum of six years of university training in the assessment, diagnosis and treatment of a wide range of mental health, emotional and cognitive difficulties. They work with people all along the psychological spectrum and have thorough knowledge about when and why some extra assistance from a GP or Psychiatrist might prove a beneficial addition to treatment.
Clinical Psychologists are extensively involved in researching the best methods of treating psychological problems and their therapeutic approach focuses on the provision of the most appropriate evidence-based treatment for the type of issue their client is experiencing. Some of the evidence-based therapies may include: Cognitive Behavioural Therapy, Interpersonal Psychotherapy, Motivational Interviewing and Mindfulness-Based Cognitive Therapy.
Kinds of things to look for when choosing a counsellor:
Qualifications 
Qualifications are by no means the full story, but they certainly help! Appropriate training can ensure that the therapist or counsellor you choose has a deep understanding of the theoretical and experiential nature of their particular field of counselling, and as such, will most likely be affiliated with a recognised counselling association.
Do they belong to a recognised counselling association?
Without a personal recommendation from a friend or other health professional it can be tricky deciding who to see. Because choosing a counsellor can be a difficult task, it is worth checking to see whether the psychotherapist, psychologist or counsellor is affiliated with a recognised counselling association. If you Google their association, you will quickly discover the counsellor or therapist's level of training and experience, as each association has different levels of membership according to the therapist's years of training, experience, supervision and professional development. These associations help to ensure that you are receiving a high standard of professionalism, experience and accountability. This information can take some of the stress out of selecting a counsellor!
Rapport
Your relationship with your counsellor is going to be the most important factor when choosing a counsellor / therapist. Obviously, relationships take time to grow. However, for the work to be productive, you need to feel a positive connection with your counsellor (even if you are initially somewhat anxious!) Empathy, positive regard, good listening ability and skill are the essential ingredients of a good counsellor that will assist you to feel safe and supported.
Setting
It's important to feel comfortable with the setting and environment ~ does the counsellor's room ensure privacy? Is it aesthetically pleasing to you? Can you relax? The Hartington Centre is situated within a delightful Edwardian house, with 6 practice rooms plus reception. This non-clinical environment helps make being at Hartington a pleasure.
You first Contact with a Practitioner
Feel free to spend a few minutes talking to a prospective counsellor or therapist. You may want to ask about their qualifications, experience, approach, availability and fees. The counsellor may ask you to briefly describe the issues or concerns you have, to make sure she or he is the best person for you. Already you are gaining a sense of each other. The first consultation is a further opportunity to ask questions and gauge whether you wish to enter into a  therapeutic relationship with this practitioner.
Julie Twohig founded the Hartington Centre in 1998. To discuss the style of counselling or counsellor / psychologist who might suit you, please feel free to call her.
Medicare's Mental Health Plan: This is a government initiative that allows patients with a mental health illness to get rebates for up to 6 counselling sessions. To access the mental health plan requires a referral from your GP. This approach to counselling is generally Cognitive Behavioural Therapy (CBT) model. The rebate is around $70 per session which you claim back from Medicare after you have paid the psychologist in full. Please check with individual psychologists re their full fee so that you can work out your out-of-pocket expense. (Practitioners aligned with Medicare's Better Health Scheme are marked with asterisks).
If you already have a doctor's referral for Medicare's Better Health Scheme please call Reception directly on (03) 94821888 and they will talk you through the process.
Please note that Couple's Counselling and Relationship Counselling IS NOT covered by Medicare's Mental Health Plan as Relationship Counselling falls under the banner of relational and communication issues and is therefore not considered a mental health disorder.
For more information about this: www.abc.net.au
Best wishes, and we hope to talk with you soon! ~ Julie Twohig